Specializing in Unigraphics CAD/CAM SERVICES:
3D Solid Modeling
Parametric Modeling
Complex Surface Modeling
CNC Toolpaths (3-5 Axis)
Toolpath Verification
Unigraphics Training
CAD/CAM Consulting
For more information about our Services, please Take the Tour and then Call: (269) 641-7158 or submit a Request for Quote
Employment Opportunities for Experienced Design and Manufacturing professionals.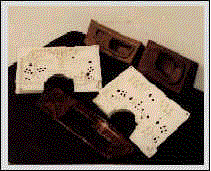 Cyclical staffing demands ? Call us when planning your next project. We provide on-call, Design, Toolpath and Unigraphics training services.
Serving: Automotive, Aerospace, Consumer goods,and Medical industries.